openROOM
Hotel Strategy
and Marketing
Agency
Hotel
strategy
marketing
revenue
agency
Your hotel has a lot of potential. At openROOM we know this and we want to be at your side so that your next results are spectacular.
We are experts in Revenue Management, Web Design, Digital Marketing and Technology, and have worked with hundreds of hotels, helping them to compete successfully in the demanding and global hotel marketing environment.
Top 10 Hospitality Marketing Services Provider in Europe 2023
Awarded By:
openROOM has been recognised as one of the top 10 european marketing agencies in the industry.
At openROOM we know exactly what hotels that want to grow their sales need and all our services are geared towards achieving this goal.
It doesn't matter if you manage a hotel chain, an independent hotel or tourist apartments. We help you to improve occupancy, to increase the average stay of your customers, to reduce commissions… In short, to increase sales and improve the profitability of your hotel.
REVENUE MANAGEMENT
At openROOM we are not satisfied with just designing websites. We work so that the website becomes the best sales tool for our clients.  How do we do it? By applying the latest trends in design, user experience (UX), SEO, SEM, CRO (Conversion Rate Optimization)...
WEB DESIGN
The heart of openROOM is our Booking Engine.
We work every day to make the booking process on your website easy, intuitive and to boost sales as much as possible. The result, an engine adapted to users but also to the needs and realities of each hotel.
BOOKING ENGINE
If you are looking for a complete digital experience for your hotel, at openROOM we will design a global strategy for you: Google Adwords, Hotel Ads, email campaigns, blog, advertising on social networks... We know all the tools and we will choose the right ones for you.
DIGITAL MARKETING
At openROOM, each project is unique, and that is why we put all our passion and creativity into it. Below you can see some of the projects we are most proud of.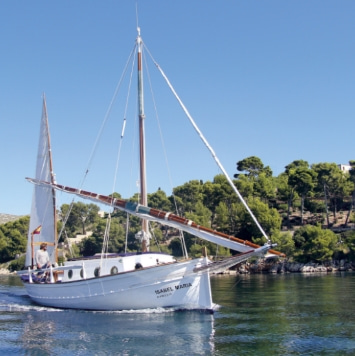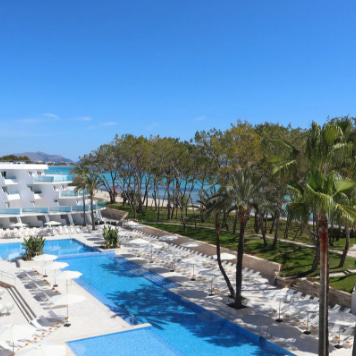 Iberostar Hotels & Resorts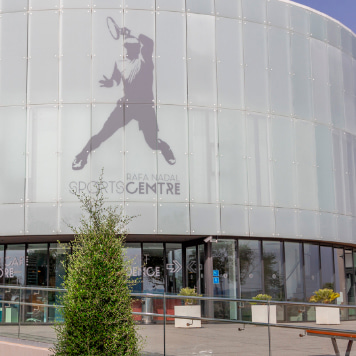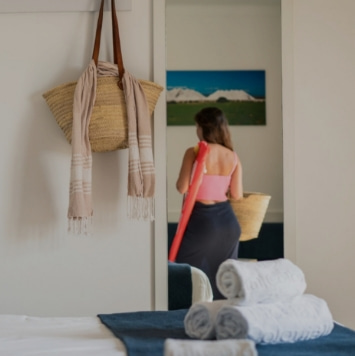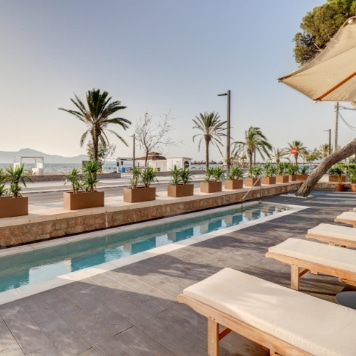 Hotel Illa d'Or
We have been working with this emblematic hotel for more than 10 years, during which time we have managed to progressively increase production and the average price. We work to increase direct sales, reduce distribution costs and improve profitability. The powerful booking engine and the work of our Adwords experts have been key elements.
Hotel Tres Anclas
We worked with the leading hotel in Gandía to completely redefine the marketing strategy, managing to increase sales and ADR year after year. In addition, the commitment to a new website and the implementation of digital marketing campaigns have boosted the hotel's website as the leading agency in terms of sales volume and average price.
Boutique Hostal Colonial
One of the many clients who have entrusted us with the implementation of a global digital marketing strategy: blog, Google Adwords, e-mail campaigns, permanent updates, etc. The objective: to redefine itself as a Boutique Hostel and become one of the reference accommodations in the area.
Rafa Nadal Sports Centre
Understanding the needs of such a special and demanding client as Rafa Nadal Sports Centre, and providing a customised technological solution for the online marketing of its services: summer programmes, one-week stays and one-year courses. This was the start of one of the most demanding projects we have ever been involved in.
Iberostar Hotels & Resorts
Setting up, configuring, managing and optimising the online distribution of more than 60 hotels in the main online agencies is no easy task. Iberostar Hotels & Resorts trusted us to start their online distribution project with the shortest time-to-market and the greatest guarantee of success.
Hoposa Hotels
One of the web projects we are most proud of. A website for a hotel chain that needed to transmit style, design and, at the same time, be conversion oriented. An example of balance between aesthetics and functionality in which we have taken care of all the details and in which we continue to work every day to optimise the results.
01
/
01
0.5seg
is the time it takes for a user to get an idea of your website. Do you like yours?
20%
increase in the average price per room.
Can you imagine?
90%
of hotels are too dependent on OTAS and third parties. Is this the case for you?
+50%
direct sales through your website is our goal.
Shall we keep talking?